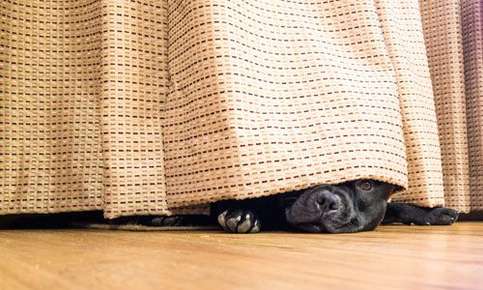 Has it been awhile since you've seen your pet? Although your cat, dog or rabbit could just be enjoying a little nap in a quiet corner of the house, lengthy disappearances may occasionally be a sign of an illness. Familiarizing yourself with some of the more subtle symptoms your pet displays when he or she is sick can help you ensure that your furry friend receives prompt veterinary treatment.
They're Out to Get Me!
Predators like to take the easy way out when they hunt for their next meals. After all, why spend all of your energy tracking and overpowering healthy prey when a sick or injured animal can't fight back? In the wild, ill animals instinctively avoid predators by finding concealed resting places.
Although your sick or injured pet is in no danger in your home, his or her instincts trigger the immediate desire to locate a safe hiding place. Pets are often found under beds, at the back of closets or behind a stack of boxes in the garage when they don't feel well or are injured. Hiding i